The Murder Squad: Jensen and Holes are on the case!
Nikki Anderson and her 4 year old daughter, Adrienne, were killed in Bremerton in 1986. Scene of the Crime covered the case in the Fallen Angels episode. But, we're not done yet. We're working with our friends retired detective Paul Holes and true crime journalist Billy Jensen to try and solve this case. In fact, they recently featured the case on their own podcast, The Murder Squad. Check it out!
---
Hot Topics and Case Updates on New Day Northwest
---
---
Who killed Olympia's Karen Bodine?
King 5: New Day Northwest
Carolyn Ossorio and Kim Shepard from the Scene of the Crime Podcast discuss the case, why it went cold, and the status of the newly rekindled investigation.
---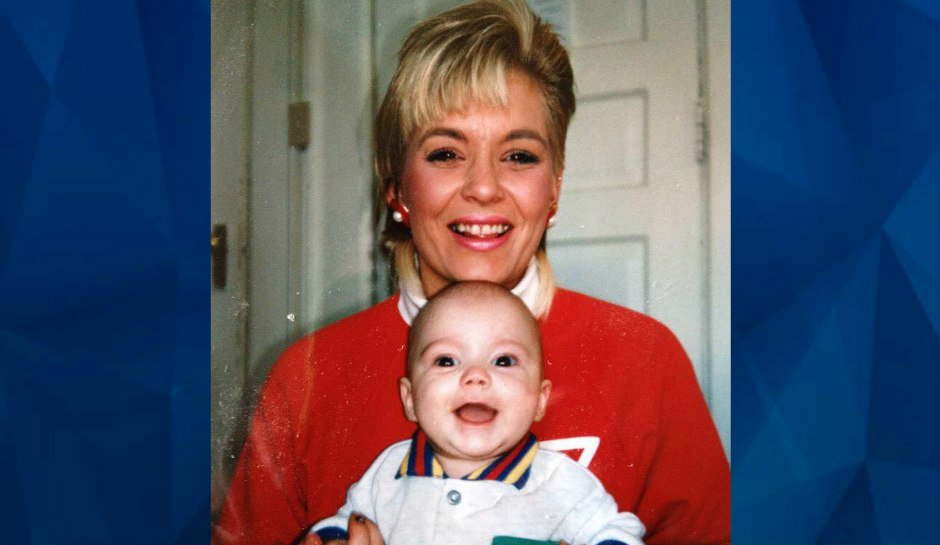 A mother's dying wish: What happened to Karen Bodine?
Crime Online
Will a mother's dying wish to know who murdered and dumped her daughter's naked body near a landfill be answered?
It's no secret that Washington State has been called the breeding ground of serial killers, like Ted Bundy and the Green River Killer. With all of its natural beauty and stunning landscapes, this area of the U.S. can be equally as dangerous and horrifying. There is nothing more dangerous than a hunter searching for human trophies.
Karen Bodine, 37, was a loving Seattle mother of three children. She had battled addiction off and on for years. But her family had always rallied to help Karen and her children.
Karen's parents adopted her kids in a mutual agreement. Karen lived separately but was very much a part of her children's lives.
(…..)
Between internet sleuths, genetic genealogists, family members victims, and GEDmatch, the world of crime-solving is opening up to be a community affair. And now, journalists Carolyn Ossorio and Kim Shepard are part of the formula.
Karlee contacted Ossorio and Shepard, the hosts of the Seattle-based "Scene of the Crime" podcast, after someone who listens to the show referred her.
Read more at Crime Online.
---
---
New True Crime Podcast Investigates Grisly Pacific Northwest Cases
Seattle Magazine
Veteran local reporters Carolyn Ossorio and Kim Shepard spent years scooping juicy news stories for radio, so it's no surprise their transitions into podcasting were criminally smooth. This winter, the former anchors teamed up to launch Scene of the Crime, a new true crime podcast exploring horrific misdeeds in the Pacific Northwest.
"I wanted to bring not just the gory details of the crime…but [to] really talk about why we like true crime," Ossorio says. "It's not just because we like to watch other people suffer," she adds, noting that she finds true crime most interesting in how it depicts victims in a way she finds relatable. The first full season is now available online and through podcast apps, with 12 hair-raising episodes covering everything from the Green River Killer to the Wah Mee massacre.
---
They wanted to tell true-crime stories, so they started a podcast
Renton Reporter
Former Renton Reporter columnist and KIRO radio host/reporter Carolyn Ossorio "Pippimamma" has left the world of breaking news to dive into true crime stories. Her and another former KIRO radio reporter, Kim Shepard, recently debuted their podcast "Scene of the Crime." In the first season, the two hosts discuss and report on crimes in the Pacific Northwest, especially Snohomish and King counties.
…After several episodes, the mission of the podcast is storytelling. But they also want to make sure they are remembering and honoring the victims of the crime. They also want to tell a story that keeps history from repeating itself, making potential victims more aware of the danger in the cabin. Or bunker. Or even across the street.
---
Visiting New Day Northwest
After releasing the first 4 episodes of Scene of the Crime, podcast co-hosts Carolyn Ossorio and Kim Shepard were invited to talk about why women love true crime on King 5's New Day Northwest.
Carolyn suspects true crime is an escape and that women find they can relate to the victims and the situations that lead up to the criminal acts.
New Day NW Host Margaret Larson speculates women may feel connected with the crimes because they are so often the ones being victimized by violence.
Kim suggests women have always been interested in the topic, but have felt a sense of taboo about discussing it and being seen as unladylike. Podcasts like Scene of the Crime give them the ability to connect with like-minded women.
You can watch the segment and decide for yourself.